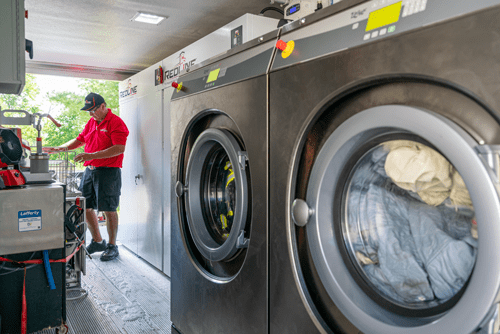 Our patent pending Mobile Extraction Unit® (MEU) allows RedLine to provide a service unlike any other, cleaning and inspecting more than 40 sets of gear in one visit. The MEU's state of the art design allows us to decontaminate helmets, boots and gloves in addition to jackets, pants, and liners.
RedLine is the only dual-certified ISP in the country to offer onsite bunker gear cleaning. Want to learn more about our services and pricing? Fill out the form below!
RedLine continues to lead the industry in our state-of-the-art cleaning process. As firefighters, our goal is to provide the most rigorous cleaning that keeps your team safe and keeps your gear lasting longer.
RedLine utilizes 4 different cleaning agents to properly treat and clean gear. All gear is pretreated with Decon7 and goes through a five-cycle wash which includes various commercial-grade sanitizers and detergents.
Additionally, all our Mobile Extraction Units® include an O-zone cleaning station to ensure all contaminants are removed.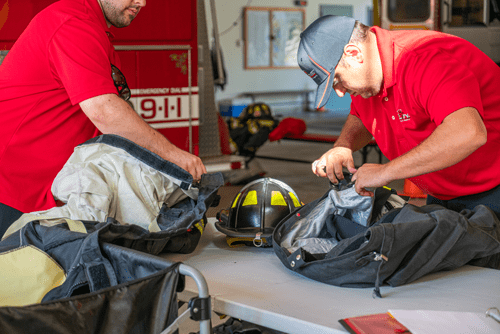 All gear including; jackets, pants, liners, boots, gloves, and helmets go through a rigorous 25-point inspection from trained professionals. A full inspection report is provided at the completion of our process and outlines all our findings. Should gear need to be repaired, RedLine can help coordinate proper repair of gear.
Guidelines require turnout gear to be cleaned by an NFPA 1851 verified cleaner. RedLine's regular cleaning program will decontaminate all turnout gear and have the gear back in service within hours not weeks, all while never leaving your station.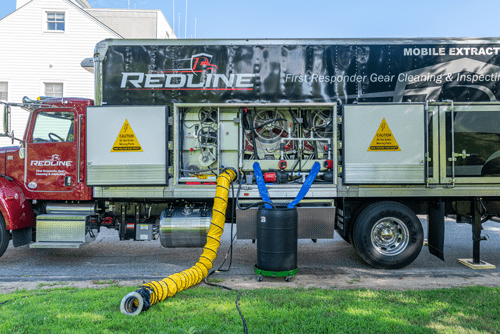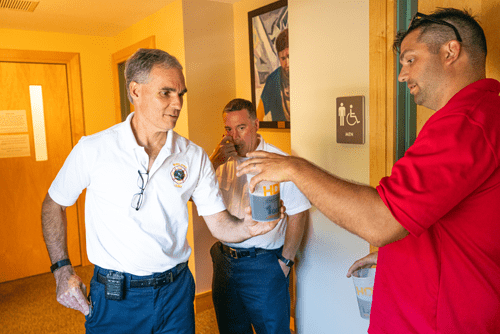 RedLine provides a complete report meeting all requirements after each cleaning. RedLine also tests waste water to determine the exact chemicals and decontaminants that were eradicated from the gear and equipment.
Schedule An Appointment Today!