ON-SITE TURNOUT GEAR CLEANING
…now servicing Long Island!
A Trusted Partner to Long Island Fire Departments
Long Island's only Verified ISP to offer on-site turnout gear cleaning and inspection directly to your fire department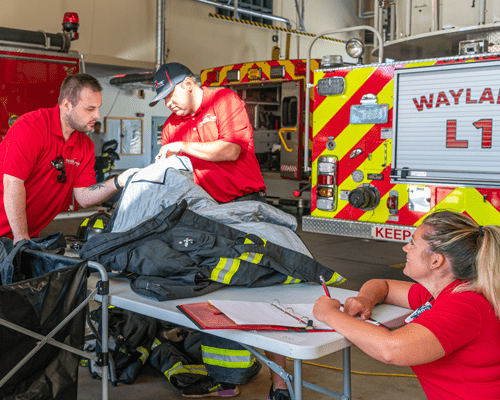 Advanced Cleaning
Using our patented Mobile Extraction Unit our team can clean 40+ sets of turnout gear in a matter of hours. Our team arrives with a fully self contained mobile laundromat specifically designed to decontaminate dirty bunker gear to NFPA 1851 specifications.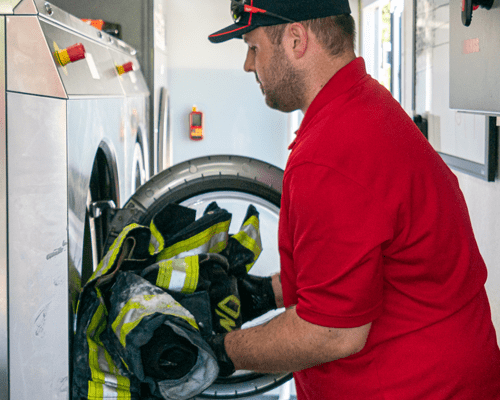 Advanced Inspection
Each piece of gear and equipment we clean is meticulously inspected by our expert team and undergoes a 20 point inspection to ensure all gear is in working order. RedLine provides in depth reporting after each job.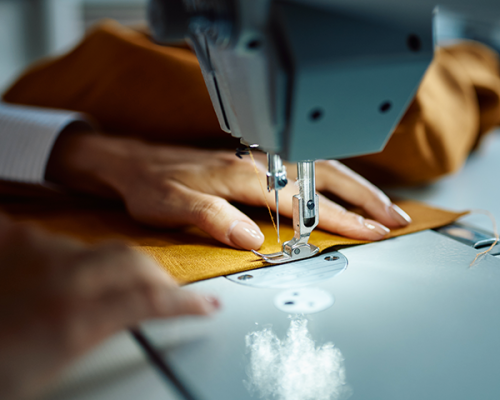 Repairs
As a Verified ISP, RedLine provides repair services for any damaged turnout gear. This service is done by our expert repair team at one of our off-site facilities.
"I've watched them take 30 sets of gear apart, clean and inspect them, and get them back together and in service in a matter of hours."
"The mobile cleaning and inspection services they provide for turnout gear is cost effective and is without question, a much needed presence in the fire service"
"The redline team completed 50+ sets of gear on time and within budget!"
The fire service is measured in seconds and minutes, don't let your Verified ISP be measured in days and weeks. Learn how our on-site cleaning process can save your department time and keep your firefighters safe from the risks of dirty turnout gear.
Schedule an Appointment Today!
Rich has dedicated over 40-years of service to the Bohemia Fire Department. During his tenure, he has served as Department Lieutenant, Chaplain and Fire Prevention Officer. Today, Rich coordinates much of the department's events such as the September 11th remembrance services as well as the Memorial Day parade and services.
Rich has received many awards for his outstanding community work. He has twice been named Fireman of the Year as well as Bohemia Citizen of the year, Senator Thomas D. Croci Everyday Heroes Recipient, Sayville Rotary Club Unsung Hero Recipient and the New York Newsday Citizenship award.
His diverse career has spanned everything from: Fire Marshal to being an Engineer, Training Specialist, Rules Examiner and Road Foreman of Engines on the Long Island Railroad. Tom has spent the majority of his life serving his community. He has been a member of the Bohemia Fire Department for over 50 years, where he had served as Chief for two terms. He is also a certified Hazmat technician, Fire Service Instructor and is presently the Department's Incident Safety Officer. Tom is currently Chairman of the Board for the Bohemia Fire District and had recently completed his term as the President of the Islip Fire District Association.
For his outstanding work, Tom has received a number of awards and accolades. He has been named fireman of the year three times over his career as a volunteer firefighter.