"How often should I clean my turnout gear?" we get asked this question a lot by firefighters, it's one of the things we love most about doing onsite gear cleanings. We not only get to provide a fast and easy turnout gear cleaning program but we also get to interact with dozens of firefighters each day that take an interest in what we're doing.
Oftentimes when we're at a fire department doing an advanced gear cleaning, many of the on shift firefighters come by and watch our process, walk through our Mobile Extraction Unit and interact with us directly.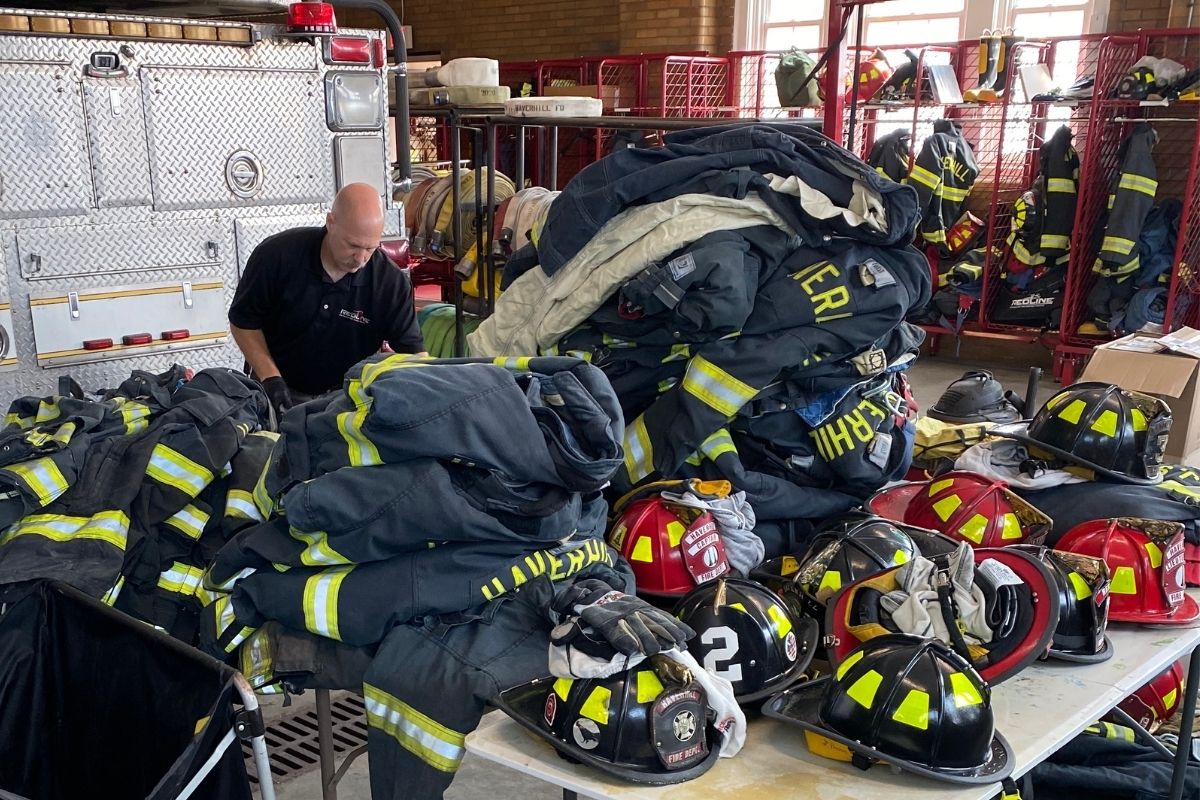 When our crews are at fire departments it is typically the first time a firefighter has been able to see this process firsthand and ask the questions everyone has like; what is the best way to clean bunker gear? Or  what risks are there to wearing dirty bunker gear. Out of all the questions we get asked it always comes back to "How often should turnout gear be washed?".
The answer is pretty simple. Turnout gear should be washed after every exposure to fire or smoke and should go through advanced cleaning and inspection every six months by a verified ISP per NFPA 1851 guidelines. This is the ideal cleaning schedule for all turnout gear and equipment.
As firefighters, we know that personally cleaning after every exposure isn't the most realistic process but it certainly is the safest. If your fire department owns a dedicated gear extractor we suggest you take advantage of it as much as possible and if your department doesn't have dedicated gear extractors there are still a few options you have for cleaning your gear.
Because turnout gear should be cleaned more than twice a year, RedLine Gear Cleaning provides a Rapid Response service aimed at decontaminating bunker gear within 48 hours of initial exposure. When your fire department responds to a large fire or comes in contact with hazardous materials, it is sometimes best that the turnout gear doesn't even return to the fire station before receiving proper decontamination. Our Rapid Response program was designed to provide total decontamination of bunker gear within 48 hours of exposure.
 If you or your department has questions about cleaning turnout gear or if you need help developing a comprehensive gear decontamination program, reach out to us as we will be more than happy to help build a program that will keep your firefighters safe and gear clean.