Fire departments have been sending their gear away to be cleaned and inspected for years and with so much focus on reducing cancer within the fire service, departments around the country are strictly following NFPA 1851 guidelines and getting their gear cleaned twice a year.
This means most departments are without gear two times a year for up to weeks at a time waiting for their turnout gear to be cleaned by offsite Independent Service Providers.
So what does this mean for your department and what are the hidden costs of sending your gear away?
Fire departments needing Advanced Cleaning and Inspection services send their gear away to be cleaned. These cleanings can take days, weeks, or even months to complete leaving you with having to pay shipping and rental fees.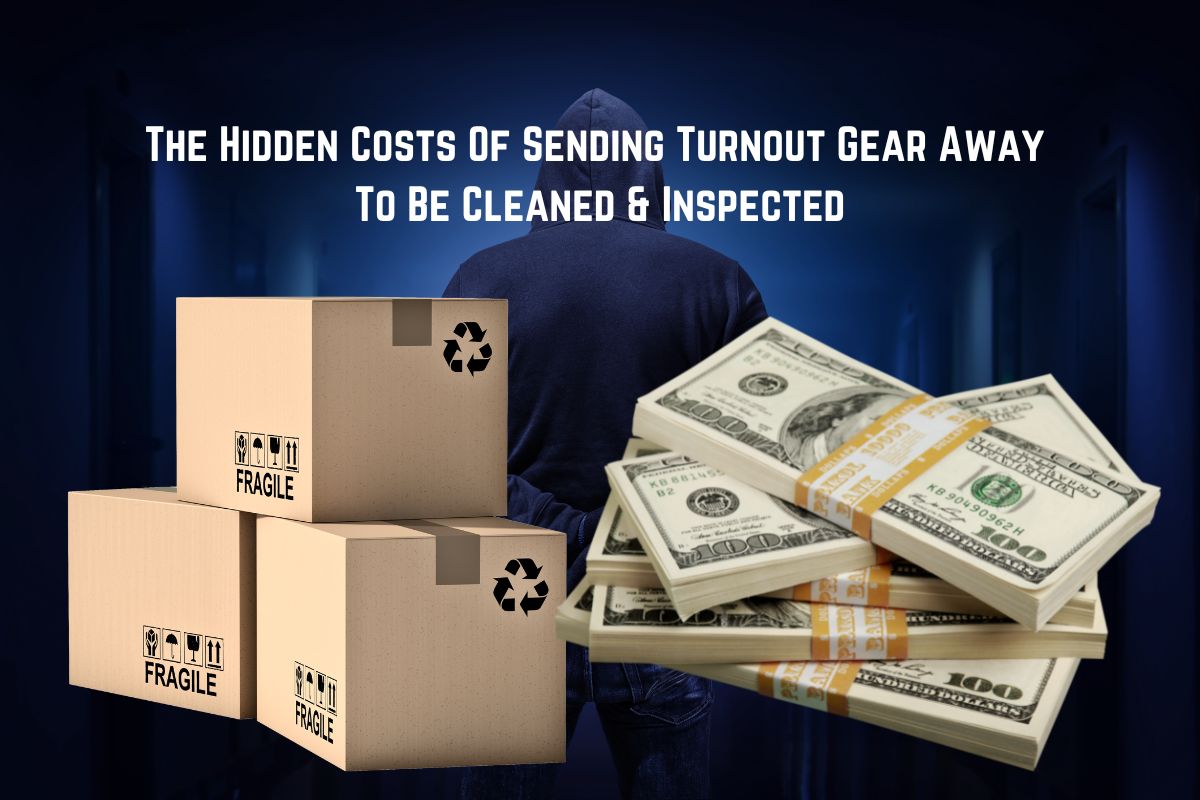 Shipping Fees
When departments send their gear away to be cleaned they are paying to ship that gear to where the ISP is located. Oftentimes these facilities are out of state and shipping hundreds ofpounds of gear can add up and cost departments hundreds or even thousands of dollars. Some ISP facilities incur shipping costs but pass those fees back to you in their 'per set' cleaning fee.
Rental Fees
Being without turnout gear puts departments in a tricky position, do they have more than one set of gear? Is the secondary set safe to use? If not, what does a department do while their primary gear is being cleaned? Well your only real option is to use rental equipment, often promoted by third party cleaning companies that require sending gear away to be cleaned. These hidden costs add up over time and should be viewed by fire departments as an additional cleaning expense.
The increasing number of fire departments across the country adhering to NFPA 1851 guidelines has been encouraging over the past few years, but departments should fully understand the options they have when it comes to choosing an ISP and the impact a cleaning service can have on their budget.
RedLine Gear Cleaning is the first fully verified ISP to perform turnout gear cleaning and inspection directly at a fire station. By providing onsite services we remove the need for rental and shipping fees, saving your departments thousands of dollars while also saving an enormous amount of time.
It's worth noting that many departments that send gear away to be cleaned do not send their boots, helmets or gloves. These are pieces of equipment many firefighters don't have extras of and don't want to rent. Because RedLine comes directly to the fire station, we clean the entire ensemble including helmets and boots.
Want to know how our onsite bunker gear cleaning services stack up to your current gear cleaning program? Click here to request a quote from our team or call us at (844) 773-7356 to learn how RedLine Gear Cleaning can save your department time and money.